Featuring environmental portraits as well as more formal posed studio images in the Maryland suburbs of Washington, D.C..

Your portrait should tell a story - it should be full of life. It should say something about you or your pet. I want to record an expression or an action taken at a key moment.

I like a photo that shows action -- this often includes some interesting background. I like photos in which the subject does not seem to be aware of the camera.

I have had considerable experience training dogs and will be comfortable working with you and your pet.

You can check out my personal website here: Mark Salo



Here's how to adjust the brightness
and contrast of your monitor.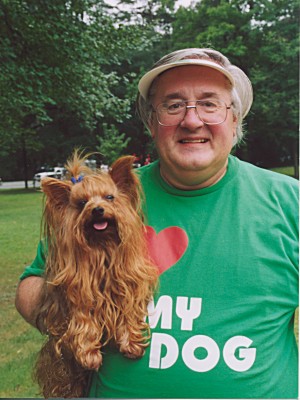 Jack and I are exhausted after participating with the Greenbelt Dog Training Drill Team in the Burtonsville Day Parade -- at least I am! Thanks to Karen for this pic.